grown up in britain activities
At a time when more people are required to self-isolate and schools have been shut for the forseeable future, we've pulled together some tools and activities to open up discussions and keep busy.
These downloadable and online resources are available to start conversations at home. Looking at innovative ways to break social isolation and build connection, you can download anything from prompts to open up discussions, advice on how to start sharing your teenage stories, youth culture colouring in books and games for families and sharers.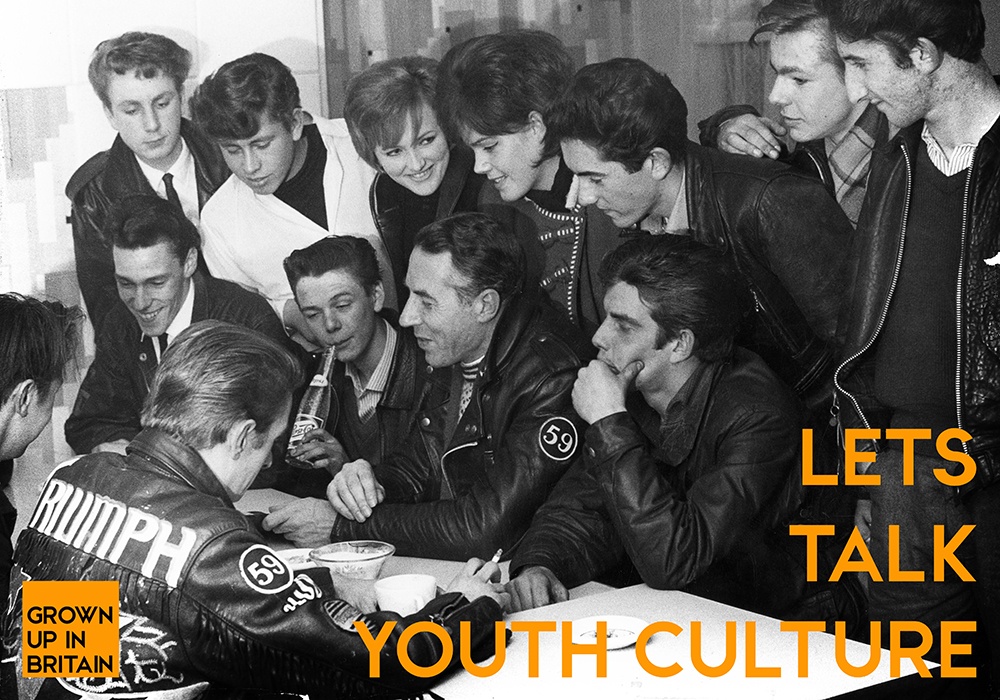 Its time to get out your family albums and shoebox archives, and start sharing your memories of growing up.
This Memory Sharing Pack gives you the tools to start digging through your photos, whether you're in self-isolation by yourself, with your family or housemates. The pack includes handy tips, discussions prompts, fun activities to get you going and advice on how to digitise your photos.
Please share and submit your stories with the Museum of Youth Culture!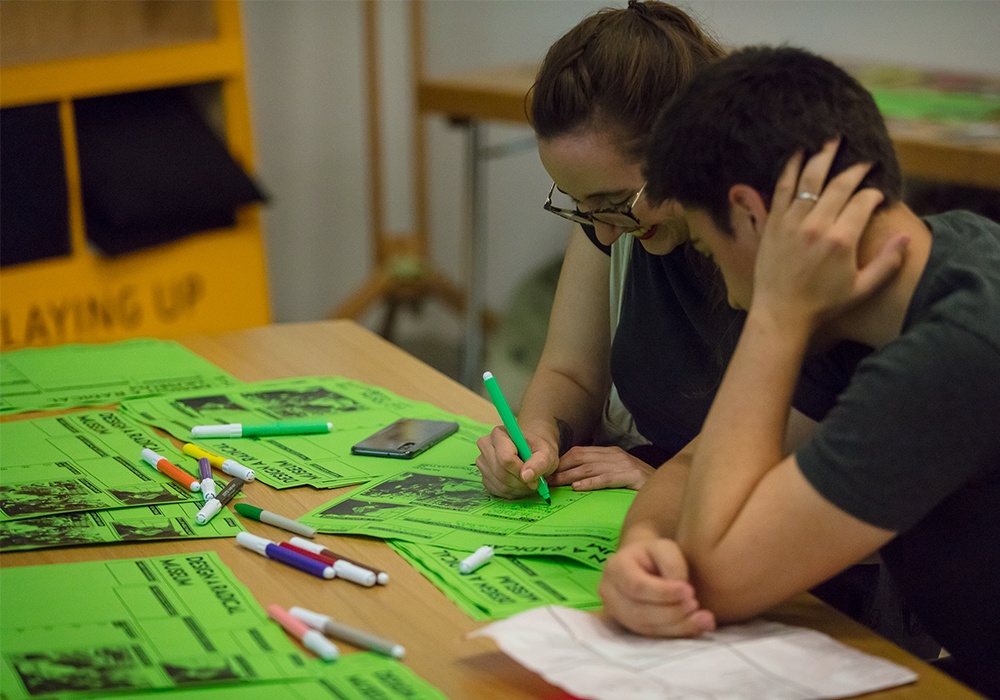 Design A Museum Worksheet
If you could build a museum, what would it look like?
We're building a Museum of Youth Culture, and we have the opportunity to consider what a museum is and what our museum is going to look like. This worksheet invites you to design your own museum.
Please share your finished museums with us!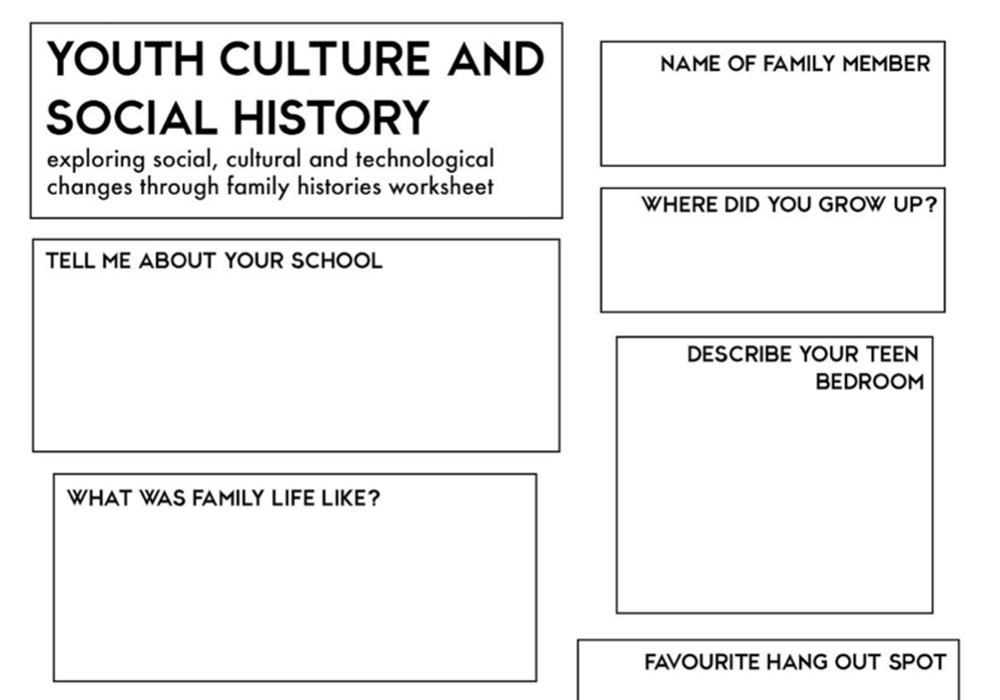 history learning resource
At home with the kids?
We've developed an oral history learning resource for KS3 and KS4. Our Youth Culture and Social History activity gives teens the tools to interview family members about their experiences of being young, with a focus on cultural and technological changes in line with the national curriculum.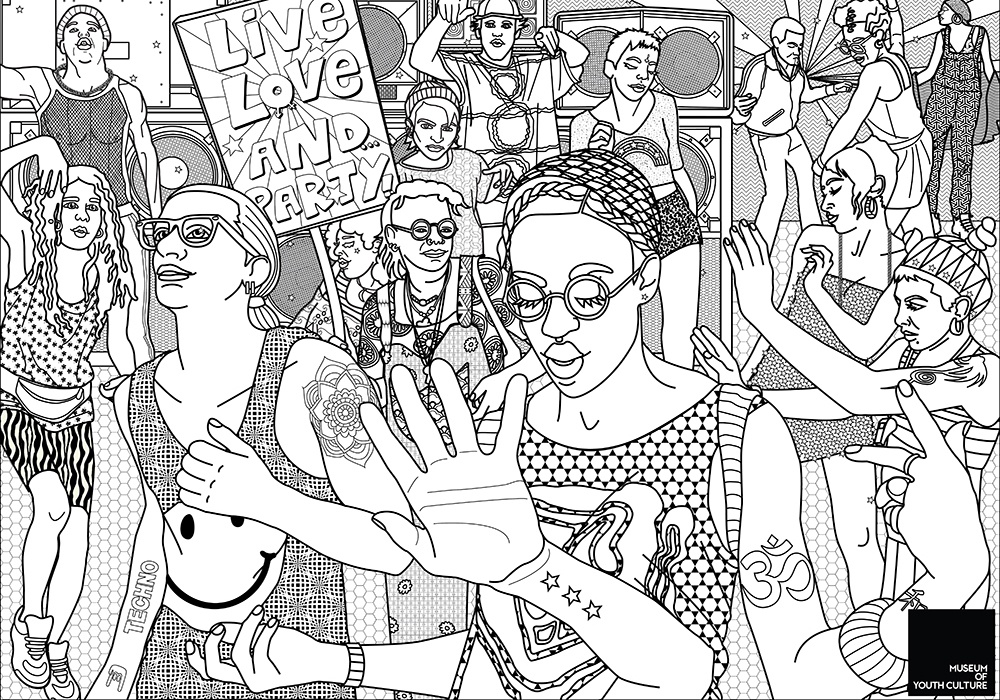 Get our your crayons, this is colouring in fun for the whole family.
From 80s Sound Systems to Ravers at the Criminal Justice Act March, we've pulled some of our favourite people from the archive for this colouring in poster!
Download the poster,  print it on your home printer and you're ready to go! Please send us photos of your finished poster at info@youthclubarchive.com.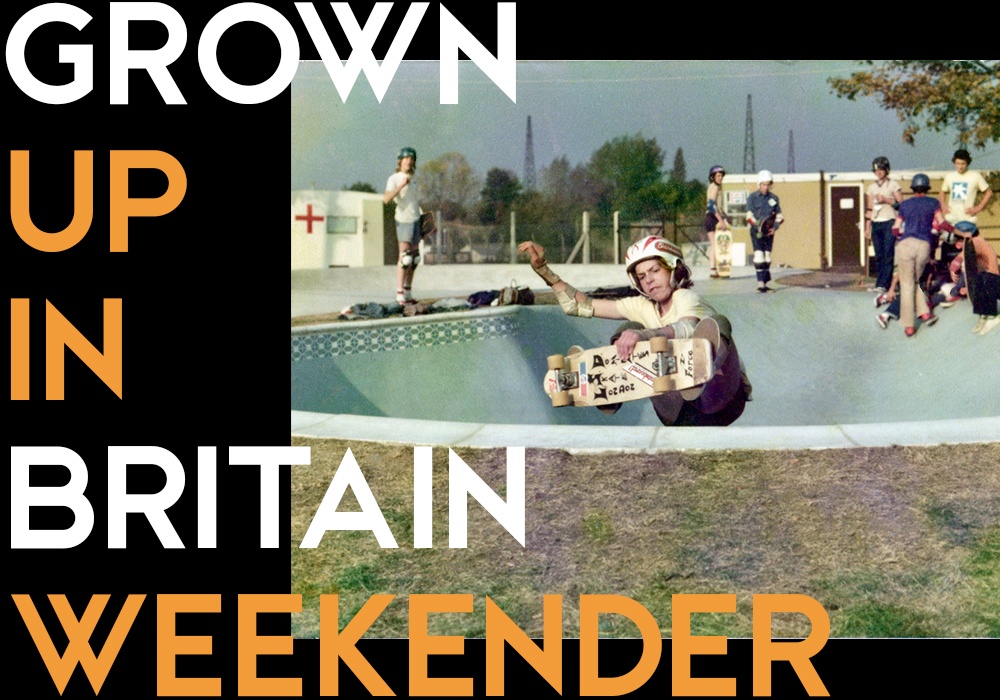 Grown Up In Britain Exhibition
Our Grown Up In Britain Weekender in November 2019 was the first time we exhibited some of the incredible stories and photographs we'd received from the public.
From 20s Flappers to 60s rockers and XR protesters, the exhibition was a celebration of 100 years of youth culture. Download the exhibition panels and get some inspiration for your trip down memory lane.
Head to the Museum of Youth Culture Archive to explore our collection of over 100,000 photographs and ephemera documenting youth culture.
You can search the website via collections and keywords!
Our Google Arts & Culture platform houses 40 stories written by writers from across the UK and beyond.
From the history of Clubbing to the influence of Suburbs on youth culture, there's something there for everyone.
If you prefer to watch videos, head to our YouTube channel for amazing youth culture content.
There are photographer interviews, short intros to different movements and lectures for those who prefer something a bit longer!