Going on your first night out to a club has become a coming-of-age passage for many young people across the world and nightlife venues are dotted in towns and cities internationally. This exhibit will give a brief history of the emergence of club culture, from the ballrooms of the 1800s to today's illegal raves.
Text by Catharine Rossi, Cover Photo by Peter Anderson.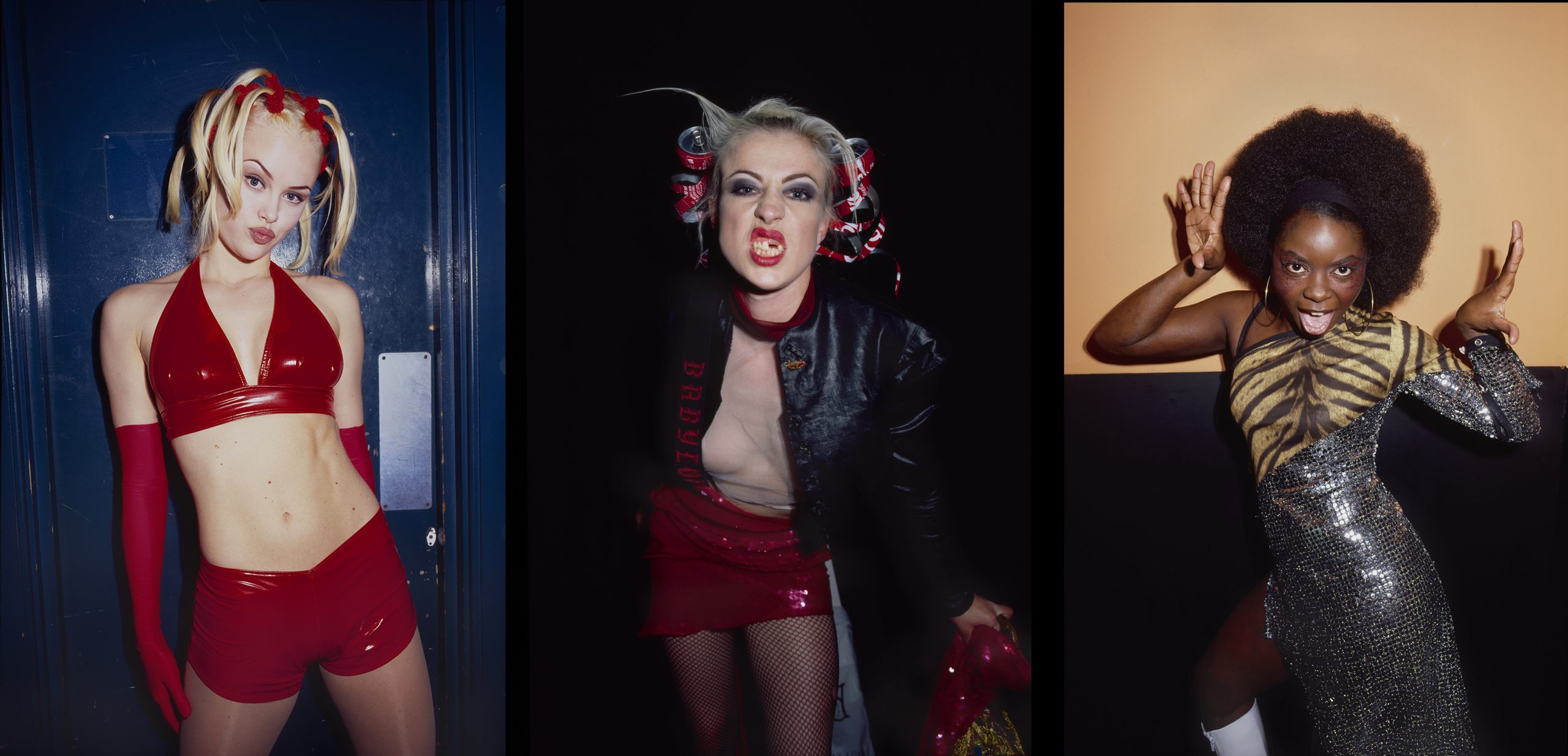 The origins of club culture are as murky as the memories of a night out itself, whether spent in a sweaty nightclub, an abandoned warehouse or at an open air raves. Its ancestors lie in the ballrooms and dancehalls of the late 19th and early 20th centuries, which blossomed into the jazz clubs, record hops, disc sessions and discothèques in the 1940s and 1950s youth culture explosion. By the 1970s discos had spread across many parts of the world, and DJs provided the soundtracks for dance floors in cities from New York to London, Johannesburg to Hong Kong. Contemporary club culture though is really a product of the 1980s and 1990s, when clubbing became a mainstay of youth culture and broke into mainstream consciousness, assuming both transgressive and corporate traits.
Different cities have been instrumental for club culture at different times, often in dialogue with other places, people and genres. Influenced by European acts such as Kraftwerk and New Order, as well as electro and funk, in the 1980s Chicago and Detroit pioneered House and Techno. These sounds then came to Europe, becoming a mainstay of German club culture: the 1991 opening of Tresor started Berlins' transformation into a clubbing capital, a status cemented by Berghain's opening in 2004. With a look and sound influenced by New York clubs such as Danceteria, Manchester's Haçienda, established in 1982, became a cathedral for Britain's exploding club culture later that decade. A 1987 visit to Ibiza proved transformative for British DJs such as Danny Rampling, who channelled the Chicago-influenced, Balearic island's acid house sound through London's Shoom club, co-founded in 1987 with his then wife Jenni, one of many overlooked women in club culture's history.
"The origins of club culture are as murky as the memories of a night out itself, whether spent in a sweaty nightclub, an abandoned warehouse or at an open air raves."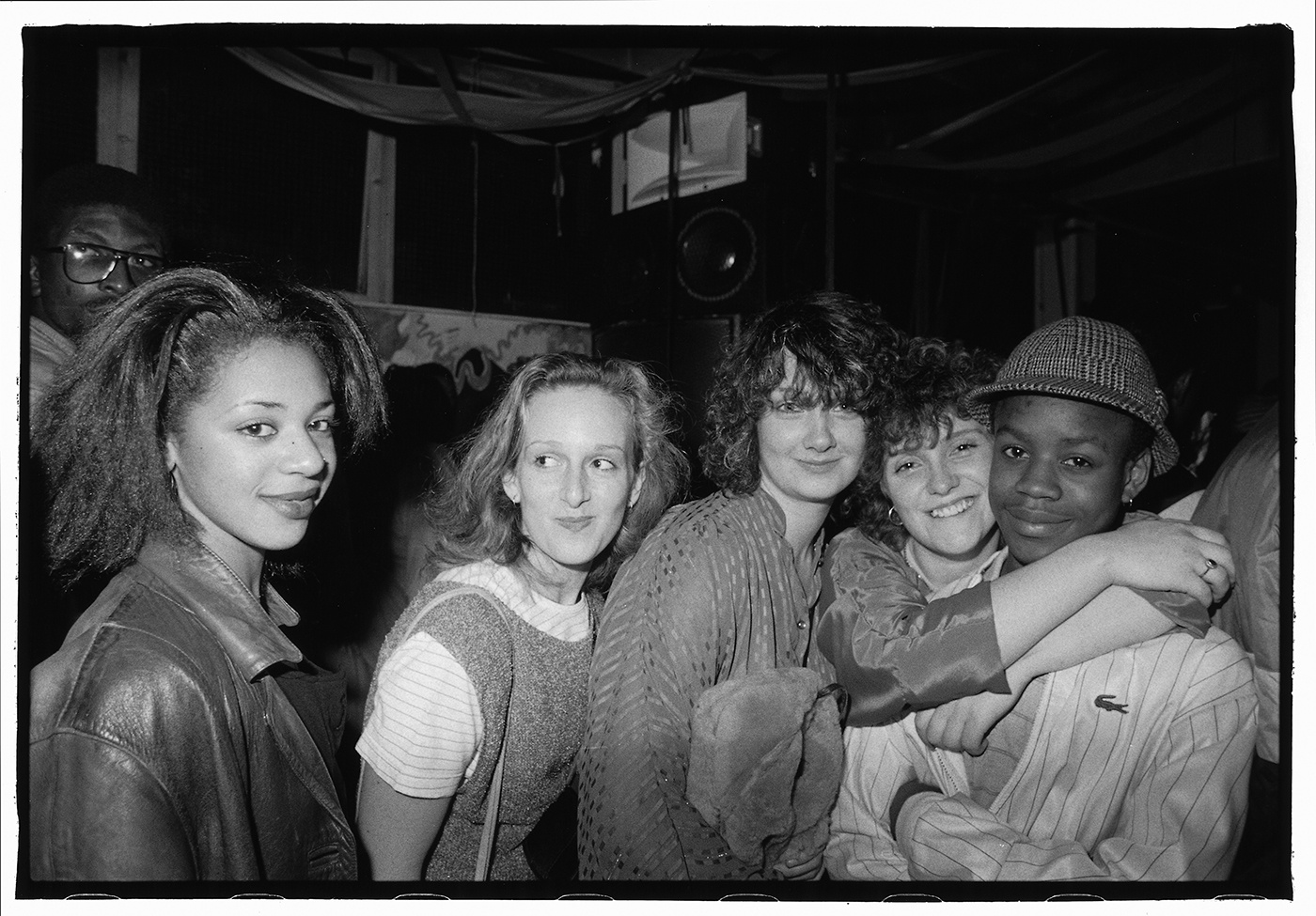 By the late 1980s club culture had spread across Europe, culminating in the second "Summer of Love" of 1988 -1989. This was the peak of the countercultural rave, or free party, scene which grew out of the acid house movement and which saw young people dance together everywhere from clubs to disused industrial buildings and farmland. Notable was the illegal rave at Castlemorton in Worcestershire in 1992, where up to 40,000 people partied for a whole week, many sporting the smiley face logos, and gurning smiles, associated with ecstasy (MDMA).
In the UK rave came a time of political unrest under the-then Conservative government, who turned against ravers, as well as activists and travellers. In 1994 the British government passed the Criminal Justice and Public Order Act, which outlawed gatherings of a hundred of more people with loud music "characterised by the emission of a succession of repetitive beats". In other words, raves. The opposition to the act not only politicised partying, but also drove the rave and squat scene itself, ultimately leading to the rise of festivals and the huge growth in clubbing.
If the early 1990s led to the politicisation of club culture, then the late 1990s saw its commercialisation. Beginning as a nightclub in 1992, by the end of the decade the Ministry of Sound was trailblazing the club as a brand, extending into a record label, merchandising line and magazine - and today a gym and co-working venture. Club culture's commercial pull in the 1990s fuelled the increasing prominence of DJs too, with big names commanding huge fees for sets played all over the world.
While club culture has become increasingly mainstream, it has also retained its hedonistic, subversive and permissive qualities. Alternative communities have long thrived in the sealed off, hidden world of clubs – be it at the Haçienda, which hosted one of the UK's first gay nights in 1991, or London's Blitz club (1979 - 1980) where musicians, artists and designers such as Boy George and Leigh Bowery experimented with fashion and gender identity through their nightly performances on the dancefloor. Recent years have seen the rise of clubs as spaces for all genders, such as Bitch, Please! in Bristol and BBZ in London.
In the 2000s club culture has been complex and diverse. Between 2005 and 2016 the number of nightclubs in the UK nearly halved, and several seminal venues have since closed, such as Sankeys in Manchester and the Arches in Glasgow. This can be attributed to factors including changing social behaviours, high alcohol and admission prices, hostile legislation and planning laws, and social media and dating apps, which have both undermined club culture's hidden nature and removed a key reason people go out: to hook up. Yet in other ways club culture is thriving. New venues are opening, such as London's Printworks, which specialises in daytime parties. Cities including London, Amsterdam and Berlin have woken up to the socio-cultural and economic importance of clubbing, appointing figures to preserve and promote the nighttime industry. The number of illegal raves in London has nearly doubled in recent years, often thanks to digital technologies that help connect ravers, DJs and promoters. Today, rave is just one part of club culture, and yet the subversive, collective experience it represents is vital to its future.
Catharine Rossi is an Associate Professor at Kingston School of Art, and design historian interested in researching, teaching and communicating expertise and ideas about design past and present for a wide range of communities. She recently co-curated Night Fever: Designing Club Culture 1960 – Today at the Vitra Design Museum.
This essay was commissioned as part of the National Lottery Heritage Funded project to build the online Museum of Youth Culture. Being developed by YOUTH CLUB, the Museum of Youth Culture is a new destination dedicated to celebrating 100 years of youth culture history through photographs, ephemera and stories.
The National Lottery Heritage Fund invests money to help people across the UK explore, enjoy and protect the heritage they care about - from the archaeology under our feet to the historic parks and buildings we love, from precious memories and collections to rare wildlife.