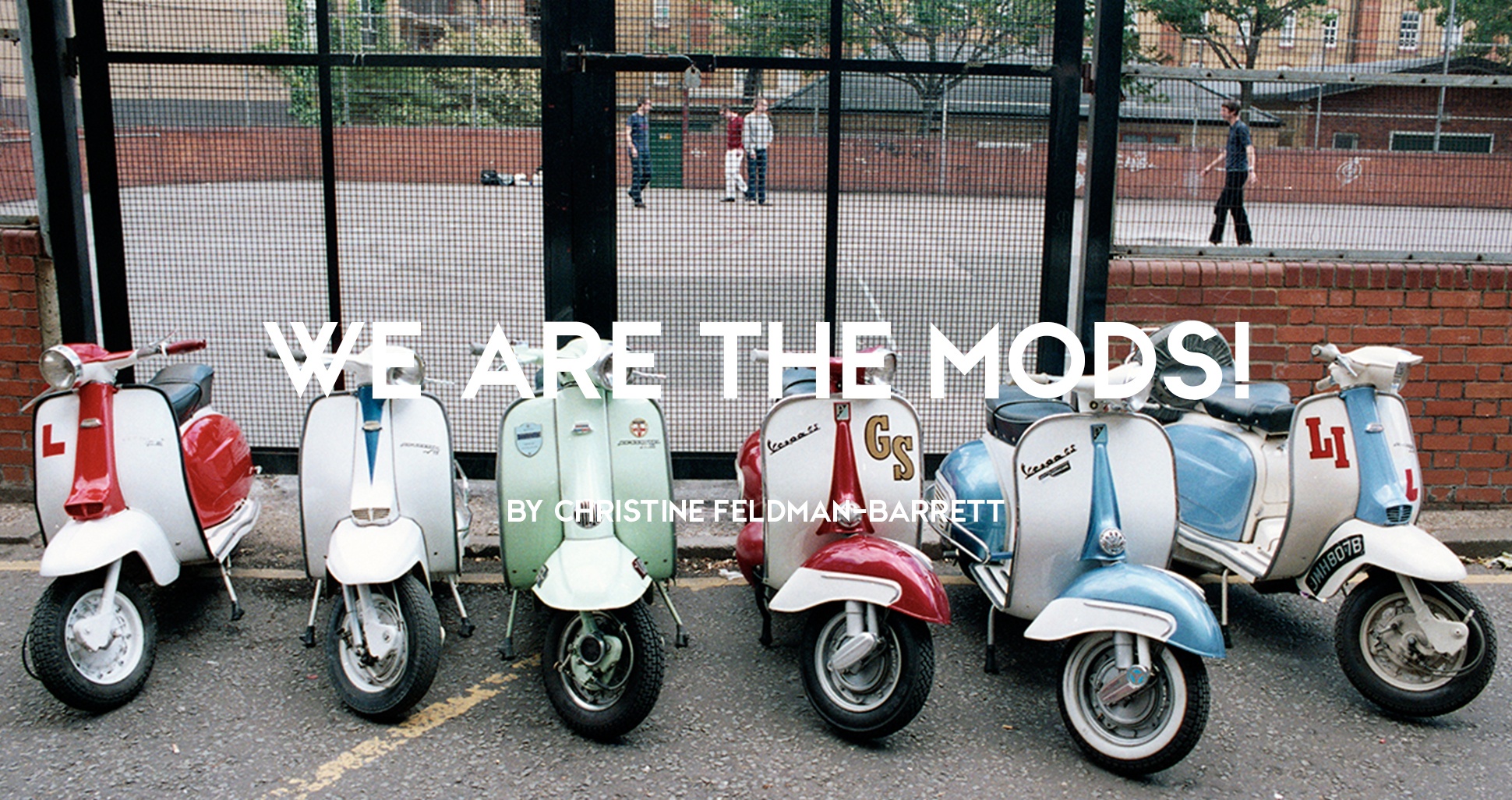 Emerging in the early 60s, the 'Modernists' were an aspirational subculture of young men and women who dressed smartly and beautifully as a statement of rebellion against the austerity of their parent's generation. Eventually morphing into the Swinging Sixties, this generation of youngsters helped define the teenager. Explore the history of this movement from Soho's backstreets to national screen.
Text by Christine Feldman-Barrett, Cover Photo by Rebecca Lewis.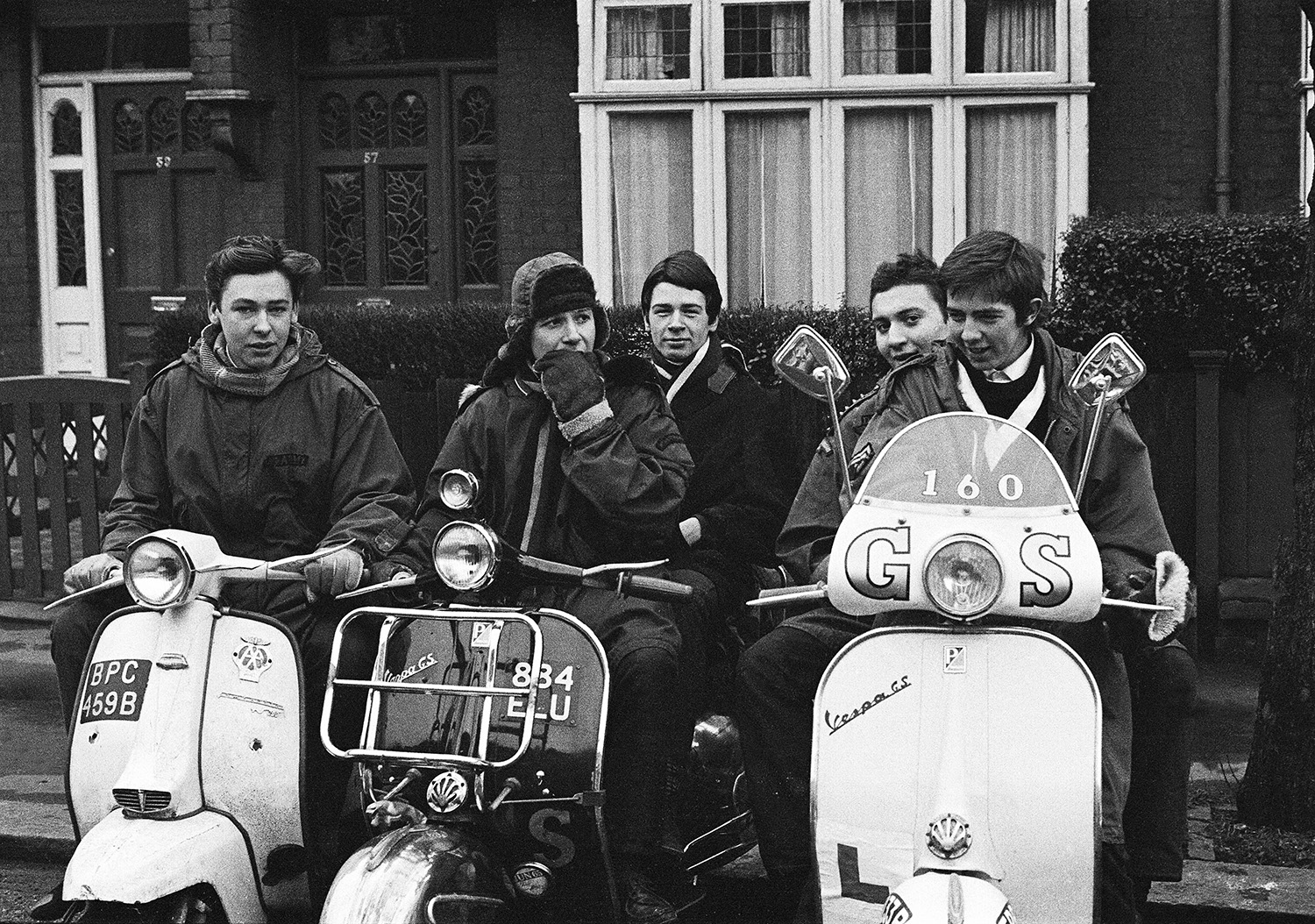 The Mod subculture emerged in London during the early 1960s. Mods created a vibrant, underground youth scene through a set of select nightclubs and boutiques throughout the city, with many located in the West End's Soho district. In this post-war, post-rationing, and post-national-conscription era, teenage Mods had more disposable income and leisure time than previous generations and made the most of both. Through a sharp, tailored clothing style and energetic, danceable music from the United States and Jamaica, they sought to reinvent what it meant to be young, modern and British. A leading London Mod, Pete Meaden, described the subculture as "clean living under difficult circumstances" because it was a lifestyle that motivated working-class youth to dedicate what money they had to cultivating a smart, turned-out appearance.
The Mod subculture's origins can be traced back to the late 1950s. A group of young Londoners took to calling themselves "Modernists" due to their love of Modern Jazz and the streamlined style and cool sophistication of the African-American musicians who were its stars. By the early 1960s, a new generation of this image-obsessed cohort shortened the name, now calling themselves "Mods." This evolution was also punctuated by a change in musical preferences, as Modern Jazz was soon replaced with other genres of music from across the Atlantic – whether American rhythm and blues, soul or Jamaican bluebeat.
An obsession with hard-to-find music from abroad was complemented with an equally fervent preoccupation with continental style. Mod boys wanted to outpace the moneyed classes by wearing sharp, tailored suits resembling those worn in Italy or France. Similarly, their hairstyles mirrored European trends. Though longer than the traditional "short back-and-sides" sported by the older generations, the "French Crew," for example, was still a neat and clean look. Girls were also drawn to the subculture early on, attracted as they were to the energetic music and the scene's focus on style. While the boys wore sharp, tasteful suits – which were covered by parkas when riding their Italian Vespa or Lambretta brand scooters – the girls also adopted clean lines whether in matching tops and skirts or fitted dresses – all of which favoured hemlines at or above the knee.  Female Mods sometimes had hairstyles not dissimilar to those of the boys, while others sported chin- or shoulder-length bobs. Carnaby Street, in London's West End, became the preferred shopping district for male Mods who began frequenting shops such as John Stephen's Mod Male, His Clothes, and John Michael. As the subcultural style soon influenced local, female designers, Mod girls gravitated to Mary Quant's boutique Bazaar in the King's Road, Chelsea, and Barbara Hulanicki's Biba in Kensington.
"A leading London Mod, Pete Meaden, described the subculture as "clean living under difficult circumstances" because it was a lifestyle that motivated working-class youth to dedicate what money they had to cultivating a smart, turned-out appearance."
Mods lived for the weekend, often spending from dusk until dawn dancing at various clubs for their DJ-hosted "all-nighters." For some, this meant that energy-boosting amphetamines were needed to keep the party going. The Scene, opened in 1963 and located in Soho's Ham Yard, was an underground venue that became the most popular nightclub among London Mods during the early sixties. Similarly frequented Soho haunts included the Flamingo, where Georgie Fame and the Blue Flames were regular performers, and, by 1964, the 100 Club. Other notable venues included the neighbouring Marquee in Wardour Street and Harrow's Railway Hotel, where Mods might take in gigs by the Yardbirds or the Who on any given night. The Ealing Jazz Club's "British Rhythm and Blues" nights proved a mainstay while the Rolling Stones were a regular attraction at Richmond's Crawdaddy. As Mod became a nationally adopted subculture between 1963 and 1964, similar venues appeared around the country such as Manchester's Twisted Wheel, Birmingham's Whisky A Go-Go, and Sheffield's King Mojo Club.
By 1964, Mods were well-known throughout the UK. During that year seaside clashes in Brighton, Margate, and Clacton between Mods and their rivals the Rockers made national news and elicited moral panic among adults. Mod also began to transcend its subcultural origins as the word travelled internationally. Outside of the UK it became synonymous with more mainstream, British-born youth culture phenomena like the Beatles and miniskirts. "Mod" became linked to the culture of "Swinging London," with Carnaby Street becoming a tourist destination for foreigners seeking out all things hip and of-the-moment. Despite this commercialisation, various facets of the original Mod subculture persisted throughout the 1960s. Some scene members and bands like the Small Faces merged Mod style with mid-sixties' psychedelia. Another group, the "Hard Mods," dressed more casually, turned their attention on Jamaican music, and, by 1969, transformed into the first skinheads. Still another cohort of soul-fixated Mods in the north of England created what became known as the Northern Soul scene. Though Mod is forever linked to its 1960s origins and history, the subculture continues to be reimagined today both within Britain and in countries as diverse as Germany, Japan, and Mexico.
Christine Feldman-Barrett is a Senior Lecturer in Sociology at Griffith University in Australia. She examines histories of twentieth-century youth cultures within the English-speaking world and in Germany, with a particular focus on uncovering 'lost histories' of young women's experiences. She is the author of 'We are the Mods': A Transnational History of a Youth Subculture (Peter Lang, 2009) and is currently working on her next book, A Women's History of the Beatles, which is under contract with Bloomsbury.
This essay was curated by The Subcultures Network, which was formed in 2011 to facilitate research on youth cultures and social change, and commissioned as part of the National Lottery Heritage Funded project to build the online Museum of Youth Culture. Being developed by YOUTH CLUB, the Museum of Youth Culture is a new destination dedicated to celebrating 100 years of youth culture history through photographs, ephemera and stories.
The National Lottery Heritage Fund invests money to help people across the UK explore, enjoy and protect the heritage they care about - from the archaeology under our feet to the historic parks and buildings we love, from precious memories and collections to rare wildlife.
Tune In
Money (That's What I Want), Barrett Strong, 1976
Last Night, The Mar-Keys, 1961
Everybody's Gonna To Be Happy, The Kinks, 1965
Time Is On My Side, The Rolling Stones, 1964
Turn On
Up the Junction, Peter Collinson, 1967
Quadrophenia, Franc Roddam, 1979
Absolute Beginners, Julien Temple, 1986